Samuel Robinson is the founder of Voice of Revival. He is a well-known international speaker and revivalist, as well as a life coach for entrepreneurs and professional athletes.
Samuel's passion is to equip the body of Christ in understanding the call of God on their life and the importance finding their voice. Samuel and his wife, Kristen, currently reside in Edmonton, Canada, with their 3 young girls.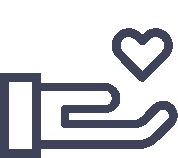 "And my God Shall supply all your needs according to His riches in glory by Christ Jesus."
Sign up for our Monthly emails! Be the first to hear news, about upcoming events, everything going on with Voice of Revival and monthly discounts for resources.